What it offers
Heritage Roses in Australia welcomes new members in Australia and overseas.
The benefits of membership include the fellowship of other like-minded people sharing their love of heritage roses.
The HRiA Journal is issued quarterly in autumn, winter, spring and summer. It contains informative and interesting articles from renowned experts, details of upcoming events, regional reports and many other features.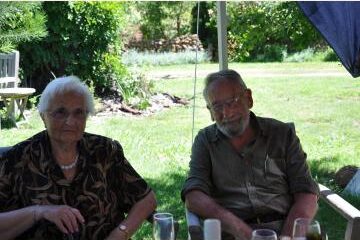 Other benefits include
The opportunity to join a regional group (please see list of co-ordinators) where activities include visits to gardens in the district and beyond, listening to renowned speakers in their field of expertise and on their journeys to other beautiful rose gardens of the world.
Members also have the opportunity to attend a bi-ennial general meeting, and a national conference is usually held in a different state every two years.
Annual subscription for 2021
New members can opt to receive a welcome pack from Neutrog (unfortunately this is not available in all regions).
Membership fees for 2021 are:
Australian individual membership - Printed Journal
A$45.00
Australian Pensioner membership - Printed Journal
A$40.00
Individual membership - Digital Journal
(Australia and Overseas)
A$25.00
Overseas membership - Printed Journal
New Zealand - A$55.00
Other countries - A$70.00
Joint membership supplement
Add A$5.00
(only one of each issue of the Journal is sent per household)
Association membership - Printed Journal
A$45.00
How to join
There are two ways you can join or renew membership:
Using a new online method
Using the traditional printed application form you are familiar with
You can join HRiA or renew your membership online using credit card, bank transfer or cheque payment options.
Renewing members may wish to simplify the process by logging in first. If you don't know your password (recently emailed to members with a current email addresses) just click "LOST YOUR PASSWORD?" beneath the Login area and follow the instructions.
If you prefer to join or renew using the printed application form you can download and print it here.
For further information, please contact the Treasurer, Jill Collins,
PO Box 1666, Mt Gambier, SA 5290.   Email: treasurer@heritageroses.org.au